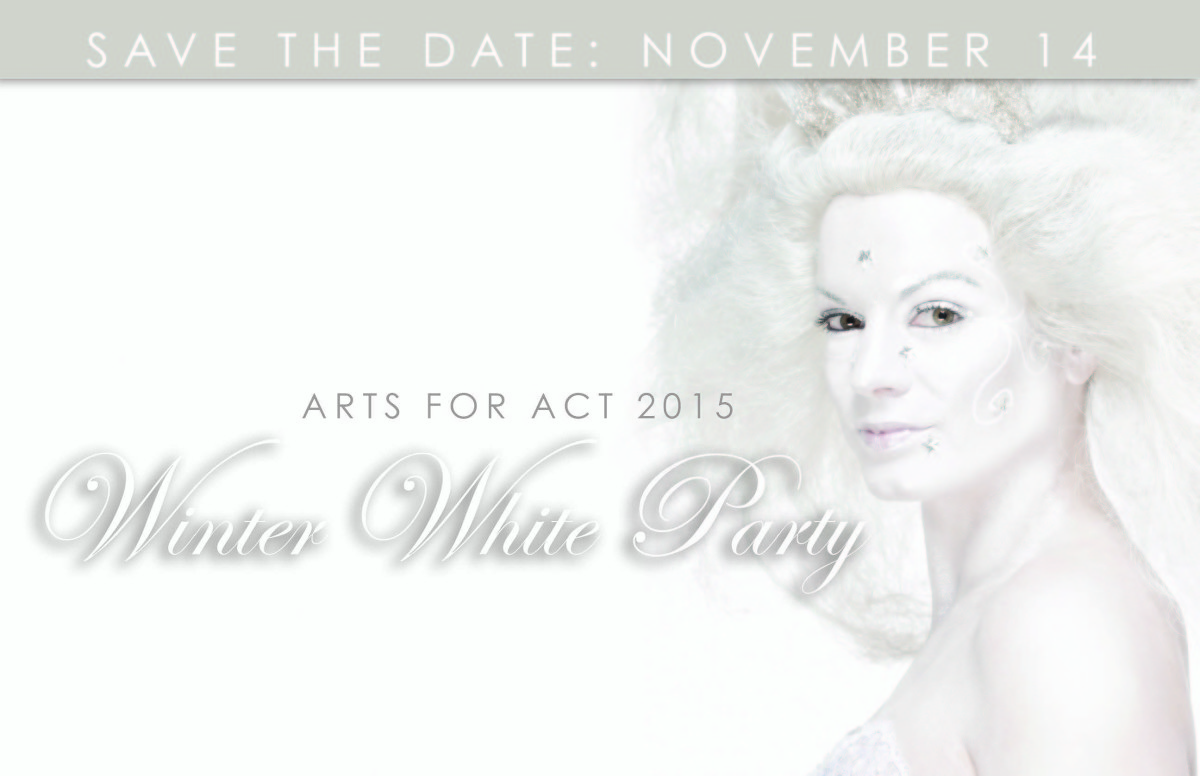 Abuse Counseling and Treatment, Inc. (ACT) Announces "Winter White Party" 27th Annual Arts for ACT Fundraiser to be held November 14, 2015 FORT MYERS, FL (May 26, 2015) – ACT (www.actabuse.com), a nonprofit agency based in Fort Myers, whose mission is to protect, support, and educate victims of domestic violence and their children, as well as survivors of sexual assault and human trafficking, invites the community to participate in the organization's 27th annual Arts for ACT Fundraiser. In addition, to signify the positive transformation that victim advocacy can bring, ACT has unveiled a new brand identity to uplift and inspire the community in support of ending domestic violence, sexual assault, and human trafficking. The Arts for ACT "Winter White Party" will be held in Downtown Fort Myers' River District at the Harborside Event Center on Saturday, November 14, 2015 from 5:00 p.m. to 10:00 p.m. Sponsors interested in supporting the event, as well as attendees interested in buying tickets can learn more by visiting http://www.artsforactfineartauction.com/.
Encouraging all attendees to wear their most fashionable or outrageous white is just part of the fun of the upcoming Arts for ACT fundraiser. The live auction will feature art donated by Southwest Florida's finest artists, plus other donated high-end items and juried by a panel of some of Southwest Florida's finest artist Chaired by Darryl Pottorf.   This year's Featured Artist is Marcus Jansen. What's more, a silent auction will be held to encourage event participants to give via a new mobile bidding process.
Real-time mobile bidding will provide the "Winter White Party" event attendees with a user-friendly auction bidding process. Bidders will be guided on how to use their smartphones to bid for auction items upon registration. The mobile bidding process provides a seamless integration of today's technology with a longstanding fundraiser event to support the needs of the community. "Following an extraordinary year, both in terms of our outreach efforts in the community and partnerships with other agencies and organizations, our goal is to continue to build a strong and sustainable future for ACT's services within the areas we serve," shared Jennifer L. Benton, chief executive officer of ACT. "The new logo and announcement of our 27th Annual Arts for ACT 2015 fundraiser are important milestones in which we welcome more opportunities to provide education, support, and advocacy for those in need."
For more about the "Winter White Party" Arts for ACT 2015 event, please visit: http://www.artsforactfineartauction.com/ or contact Jennifer Benton 239-939-2553.
You can also register HERE!
About Abuse Counseling and Treatment, Inc. (ACT) Abuse Counseling and Treatment, Inc. (also known as ACT) is a 501(c)3 nonprofit social service agency serving victims of domestic violence, sexual assault, and human trafficking in Lee, Hendry, and Glades Counties. ACT has been providing a circle of support for victims and their families since 1978. ACT provides critical services to those in crisis through a 24-hour crisis hotline, counseling, forensic examinations, medical, legal and personal advocacy, violence prevention programs, children's programs and more. For more information, please visit www.actabuse.com.
ACT shall ensure accessibility to meetings, conferences and seminars to persons with disabilities, limited English proficiency, and Deaf or hard of hearing by placing the following statement on all event notices and advertisements prior to the event.
We will provide accommodations, including American Sign Language interpreters, assistive listening devices, alternative formats of printed materials and real-time captioning upon request for persons who are deaf, hard of hearing or are living with disabilities. To ensure accommodations, please make your request within 7 days prior to the event to  jbenton@actabuse.com