Residential Program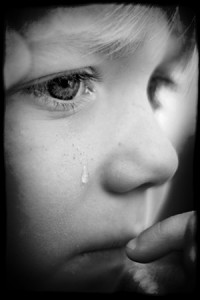 ACT's Residential Program offers 24-hour service to victims of domestic violence, sexual assault and the new-and-temporarily homeless, as well as the children of these victims. When calling the hotline, a person will receive crisis counseling, safety planning, information, referral, and admission to the shelter.
Support, counseling, information and safety planning are given to residents who stay in our facilities. Weekly groups, as well as case management and individual counseling, is provided for every resident and their children. The length of a stay in the shelter may be up to eight weeks, which allows our counselors to accomplish goal setting and case management with their clients. Interpreters available upon request.
Parenting groups, addiction education and life skills education are also available.
All children who stay at the shelter receive an assessment as well as individual and group counseling. Child Specialists facilitating the groups, divide the children so that they are age compatible. Thus, they are able to provide quality counseling that is understandable for each age level. Visit the Children's Program Page for more detailed information on our Children's Counseling.
ACT has various programs within our residential program.  Mary Jane's Hope is one of them.
Enhancing our work in our Residential Shelter Program is always a priority for ACT.  The project titled "Mary Jane's Hope" can make a huge difference in the lives of many.
In reviewing research studies, one study used a true experimental design and followed women for two years in order to examine the effectiveness of a community-based advocacy programs for domestic abuse survivors.
Advocates worked with women 4-6 hours a week over 10 weeks.  Advocates were highly trained to help survivors across a variety of areas including: leadership, education, employment, housing, legal assistance, issues with children, transportation, and many other issues.
Survivors who worked with the advocates experienced less violence over time, reported higher quality of life and social support, and had less difficulty obtaining community resources over time. One out of  four (24%) of the survivors who worked with advocates  experienced no physical abuse, by the original assailant or by any new partners, across the two years of post-intervention follow-up.  One out of ten (11%) women in the control group remained completely free of violence during the same period.
This low-cost, short-term intervention using advocates appears to have been effective not only in reducing the survivors risk of re-abuse, but in improving their overall quality of life (Sullivan, 2000; Sullivan & Bybee, 1999).
Close examination of  short-term outcomes  led to the desired long-term outcome of safety and found that survivors who had more social support, learned leadership and who reported fewer difficulties obtaining community resources reported higher quality of life and less abuse  over time (Bybee & Sullivan, 2002).
In short, there is evidence that if programs improve survivors' sense of leadership, social support and access to resources, these serve as protective factors that enhance their safety over time.
With more and more victims reaching out to obtain services than ever before it becomes very difficult to  extend assistance as we are limited to less or level funding each year.  We have noticed a tremendous increase in the Hispanic population and feel that with the Mary Jane Hope project, our agency can make an even bigger impact on the community and allow victims to learn of our agency and utilize our free services.
Mary Jane's Hope project will improve  the client's sense of leadership skills and increase their social network by:
A: Bringing motivational speakers to the residential shelter   to allow the client's to understand the importance of personal success and growth.
B. Provide specialists to present psycho-educational Information to allow the client's to achieve hands-on  training.
C. Collaborating with local networks and organizations that are already using leadership tools for clients. i.e. Dress for Success
D. Enhancing client's personal growth and personal  independence to allow for self-sufficiency and leadership skills in their new homes and in our community.
E. Creation of  additional public and private housing partnerships.
F.  Addition of Community Employment Specialists to present  resume development, enhance career skills and knowledge of employer skills within the community.
G. Partner with local  social networks to involve and educate our clients about the importance of community networking.
Getting clients  involved in social networks, of  their choice, will not only meet many of their needs and  work related skills but enhance their leadership knowledge while meeting other professionals.
Partnerships that we create with clubs, organizations and housing  will truly make a difference each year in the lives of hundreds of victims.
We hope you will consider getting involved.