Victim Advocacy Unit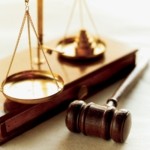 Since the inception of our Victim Advocacy Unit in 1994, the need for ACT's services has risen tremendously. This unit, housed in the Office of the State Attorney, works closely with the State Attorney's Office providing services to both the victims and defendants. As an integral part of the coordinated response by Lee County's Judicial System that provides effective domestic violence intervention, the Advocacy Unit also works closely with members of the Family Court, law enforcement, Court Administrator's Domestic Violence Division, Probation Department, Public Defender's Office, abuser treatment programs, and various community service agencies.
The Advocacy Unit has a staff of six as well as several volunteer staff. It is divided into two service components: the Victim Advocacy Program and the Pretrial Diversion Program.
The Victim Advocacy Program assists victims by providing crisis intervention, supportive counseling, court accompaniment, referrals for shelter and various social services, case status updates, assistance with filing an Injunction for Protection, information about Family Court procedures for domestic violence or sexual assault, crime compensation, and safety planning.
The Pretrial Diversion Program offers counseling through Certified Batterers' Intervention Programs to first time offenders, with charges dropped upon successful completion of the program. Our Pretrial Diversion Monitor assists defendants by enlisting consenting eligible participants and monitoring their compliance with program rules. This includes maintaining case files, generating status reports to the respective abuser treatment programs, and reporting to the State Attorney's Office any violations attributable to new arrests or failure to attend counseling. Ensuring that perpetrators are held accountable by the judicial system, our Pretrial Diversion Monitor acts as a liaison between the defendant, the State Attorney's Office, abuser treatment programs, Public Defender's Office, Probation Officers and private defense attorneys.