About ACT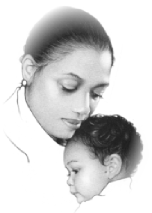 Abuse Counseling and Treatment, Inc. (ACT) is a private, not-for-profit agency committed to serving victims of domestic violence, sexual assault and human trafficking.
ACT provides services to all persons without regard to race, color, religion, national origin, gender, age, mental or physical disability, sexual orientation, citizenship, marital status, gender identity (or expression), language spoken, immigration status and any other protected class.
Interpreters available upon request.
ABUSE COUNSELING AND TREATMENT, INC. IS REGISTERED WITH THE STATE OF FLORIDA TO SOLICIT CONTRIBUTIONS #CH387. A COPY OF THE OFFICIAL REGISTRATION AND FINANCIAL INFORMATION MAY BE OBTAINED FROM THE DIVISION OF CONSUMER SERVICES BY CALLING TOLL-FREE 1-800-HELP-FLA. WITHIN THE STATE. REGISTRATION DOES NOT IMPLY ENDORSEMENT, APPROVAL, OR RECOMMENDATION BY THE STATE.
Your gift is tax deductible as allowed by law; Abuse Counseling and Treatment, Inc. is registered with the state under the Solicitation of Contributions Act, 1992 under Federal Tax Identification Number 59-1864735.
If you would like one of our brochures, please feel free to print one of these below.  If you need us to send you some to have on-hand at your facility, you can call 239-939-2553 or email act@actabuse.com.
Do you want to assist in ACT's mission? If so, you can do something about it by clicking on the link.  Click here to visit our giving page and learn how to volunteer and the many ways you can contribute! Thank you in advance.  You can, also, view "ACT's Wish List" and purchase items for our shelters.  They will be sent directly to us.