About ACT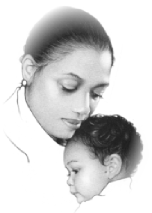 Abuse Counseling and Treatment, Inc. (ACT) is a private, not-for-profit agency committed to serving victims of domestic violence, sexual assault and human trafficking.
ACT provides services to all persons without regard to race, color, religion, sex, disability, national origin, marital status, sexual preference or handicap.
Interpreters available upon request.
ABUSE COUNSELING AND TREATMENT, INC. IS REGISTERED WITH THE STATE OF FLORIDA TO SOLICIT CONTRIBUTIONS #CH387. A COPY OF THE OFFICIAL REGISTRATION AND FINANCIAL INFORMATION MAY BE OBTAINED FROM THE DIVISION OF CONSUMER SERVICES BY CALLING TOLL-FREE 1-800-HELP-FLA. WITHIN THE STATE. REGISTRATION DOES NOT IMPLY ENDORSEMENT, APPROVAL, OR RECOMMENDATION BY THE STATE.
Your gift is tax deductible as allowed by law; Abuse Counseling and Treatment, Inc. is registered with the state under the Solicitation of Contributions Act, 1992 under Federal Tax Identification Number 59-1864735.